Home Based Primary Care Providers
Do you find it difficult to secure your professional liability coverage at the right price just because you provide home based primary care services? Are you being over charged because underwriters classify your practice like they do an office practice seeing 30 patients a day, when you see half of that number?
In other words, do you have the right carrier providing your coverage at the right price, or are you the square peg being placed into a round hole that's not a good fit?
Advanced Providers Insurance Company was formed by home based primary care providers, to serve the interests of home based primary care providers. Physicians, Nurse Practitioners, Physicians Assistants, Podiatrists, Psychiatrists and a cross-section of other providers are all the company provides coverage for. We are very good at what we do, and it's reflected in our service levels, and our very competitive pricing.
Here is the Right Solution
If you don't feel you have the best fit from your current carrier, we have a solution that may be right for you. Advanced Providers and it's strategic partners provide the RIGHT COVERAGE at the RIGHT PRICE all across the country to AAHCM members. We've been serving AAHCM members for nearly 20 years. Whether you're a solo provider or a larger practice spanning several states, we understand your reduced exposure and our pricing reflects that.
We believe that your decision to be mobile and reach out to a non-ambulatory patient population is a noble one. Whatever the makeup of your practice, we have a solution that will lower your premium.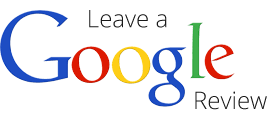 Act Today!
Take the first step and complete the FAXBACK form on our website with your contact information. Even if you just renewed your coverage, you may find we will save you so much that it would make sense to make a change now. The COVID-19 Pandemic has wreaked havoc in many ways. You may need every dollar of premium relief we can deliver to aid in keeping your practice financially viable.
If you have any questions feel free to call our office at (844) 819-0846 — There is no obligation, and everything will be held in the strictest of confidence.
Start saving money today!
Request a quote on our website at " Get A Quote "
Chuck Marlin
President & Founder
Advanced Providers Insurance Company